Top 9 Modern Architectural Wonders
9. 30 St Mary Axe, London, England
30 St Mary Axe is a popular landmark of London city. It is a 41 -storey curvilinear building with striking architecture. The building is also known as 'The Gherkin' because of its distinctive curvilinear shape. It is also the first eco-friendly skyscraper in London. Its glassed structure with lightwells provide natural ventilation.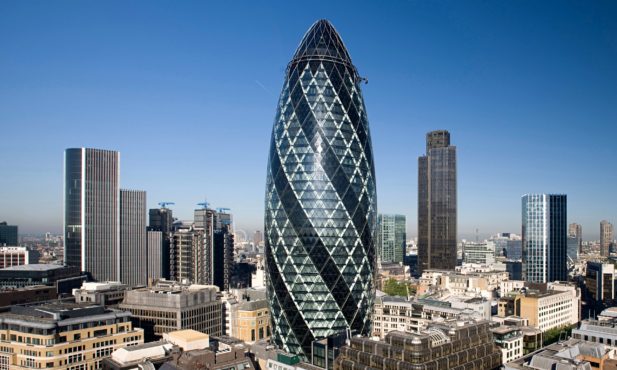 The gherkin building was built back in 2003. It was commissioned by a Zurich based reinsurance company known as Swiss Re. The building was officially inaugurated in April 2004. At that time the building was known as Swiss Re building. In 2007 the Swiss Re company sold the building for £600 million. Later the building named after the street where it located, the 30 St Mary Axe.
The iconic gherkin building has an elongated and curved shape. The building features 744 glass panels and a glass dome at the top. The windows display an alternating pattern of dark and light colors. It gives a stunning look to the building. These double glazed windows also help to reduce the energy use by 50 percentage. The gherkin building offers 76400 square meters of office space in total. There is also a club in the top floor of the building that provide 360 degree view of London city for the visitors.